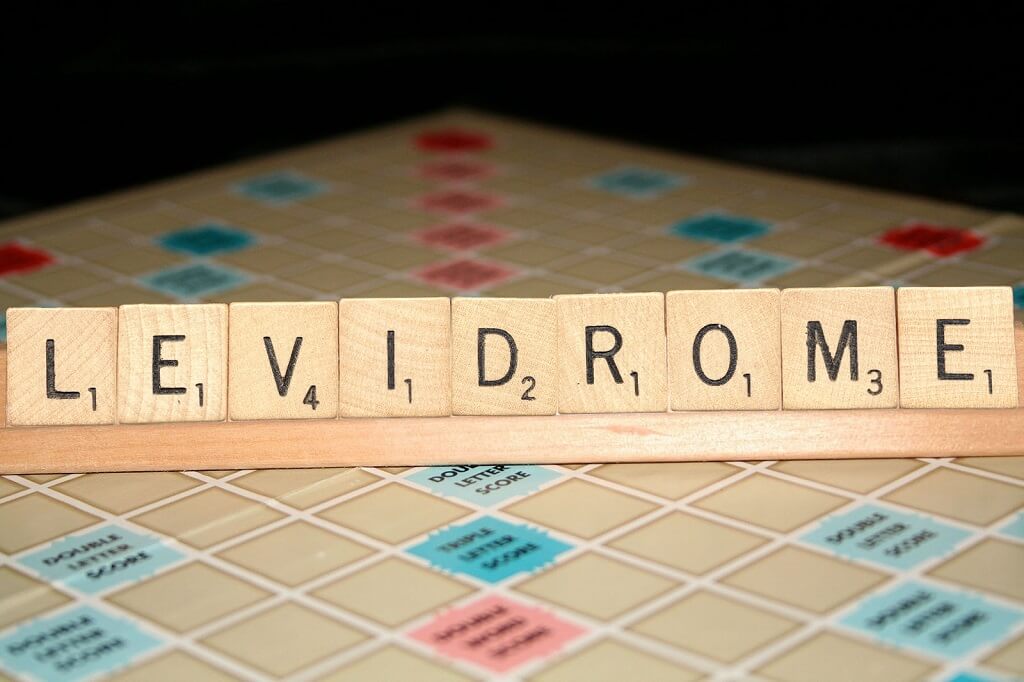 Levidromes are pretty cool. They are magical. We have compiled a list of fun facts about Levidromes:
Historical - Levidromes have been around ever since we had words. There just wasn't a word invented to describe this linguistic phenomenom of creating another valid word when spelling it backwards.
Multilingual - Levidromes exist in all languages. Levidrome Lists proves that. If you have an extensive list of words, then chances are you have levidromes.
Minority - Levidromes are rare. Only 0.32% of words (english) are levidromes.
Eponym - An Eponym is a word named after a person. Levidrome is named after its founder, Levi Budd.
Buds - By nature of their definition, levidromes always exist in pairs. If you have one levidromic partner, just spell the word backwards and you will find its buddy. Hmmm...Levi Budd. Levidrome for the word, budd for its "buddy", or pair....hmmm. There may be another word off to the dictionaries? Budd - one half of a levidrome pair. Also an eponym.
Scrabble - If you spell the word Levidrome in scrabble, it is a minimum of 15 points.
Longest English - The longest english levidrome pair has 8 letters (stressed - desserts, dioramas - samaroid, lattimer-remittal, nicolaus-sualocin, redrawer - rewarder).
Shortest - The shortest levidrome in english has 2 letters. There are 66 pairs of 2 lettered levidromes.
Longest Overall - The longest levidromic pair across all our different languages can be found in our Bulgarian list. It has an unprecidented 14 letters! I won't even pretend to know how to pronounce it (or even spell it), but it can be found here
Most Popular - Most english levidromes start with the letter "S".
Least Popular - There is only 1 english levidrome which starts with "Q", and that is in the english-insane list.
In the Alphabet - In the english-insane list there is a levidrome starting with every letter of the alphabet. In the regular english list, "Q" is missing.
Fate: - The 9 letters in the word "Levidrome" can re-arranged into a 7 letter levidrome pair (deliver - reviled), leaving the letters o and m, which is also a levidrome pair in the insane-english list (om - mo). So the message is "deliver om". My interpretation of this means "deliver levidrome to om", or deliver levidrome to the (o)Oxford and (m)Merriam-Webster dictionaries. Coincidence...I think not! Now we just need the reverse, that is, "om deliver" - meaning Oxford and Merriam-Webster will deliver by putting levidrome into their dictionaries.
We hope you learned something new about levidromes. If you can think of some other interesting facts, feel free to contact us and we will add them to our list.
---