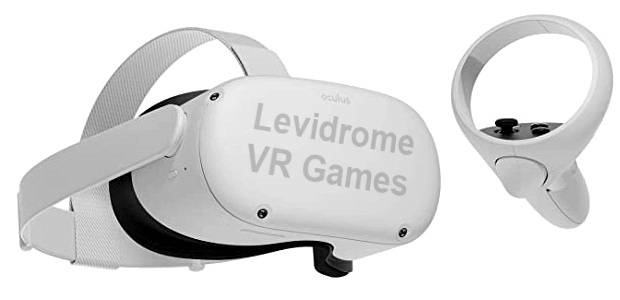 Break out your VR headsets, because Levidromes have just gone virtual.
For Christmas, we received a VR Headset from Santa. An Oculus Quest 2! Really cool! Thanks Santa! It was just a matter of time before we started to develop something.
Well the time has come.
I wanted to develop something which would work across everything - web, VR Headsets, mobile...you name it.
We had previous built a number of Web-based levidrome games (Memory Match, Emag, Puzzle). Emag (which is the levidromic pair for "game") was developed in Unity and it only works well on a desktop browser. Although Unity can support VR headsets it also had a steeper learning curve (so our version does not have VR support at this time because we developed it before we had a VR headset).
We decided to work with good ol' HTML. And thanks to https://aframe.io, we have the perfect framework. A-FRAME allows developers to create 3D experiences for Virtual Reality headsets using HTML. Also A-FRAME has built-in support for all major VR headsets and devices. It works with all major browsers, google cardboard and VR headsets by default. If you own a headset without a hand controller it uses the "gaze" technique for clicking on the cards.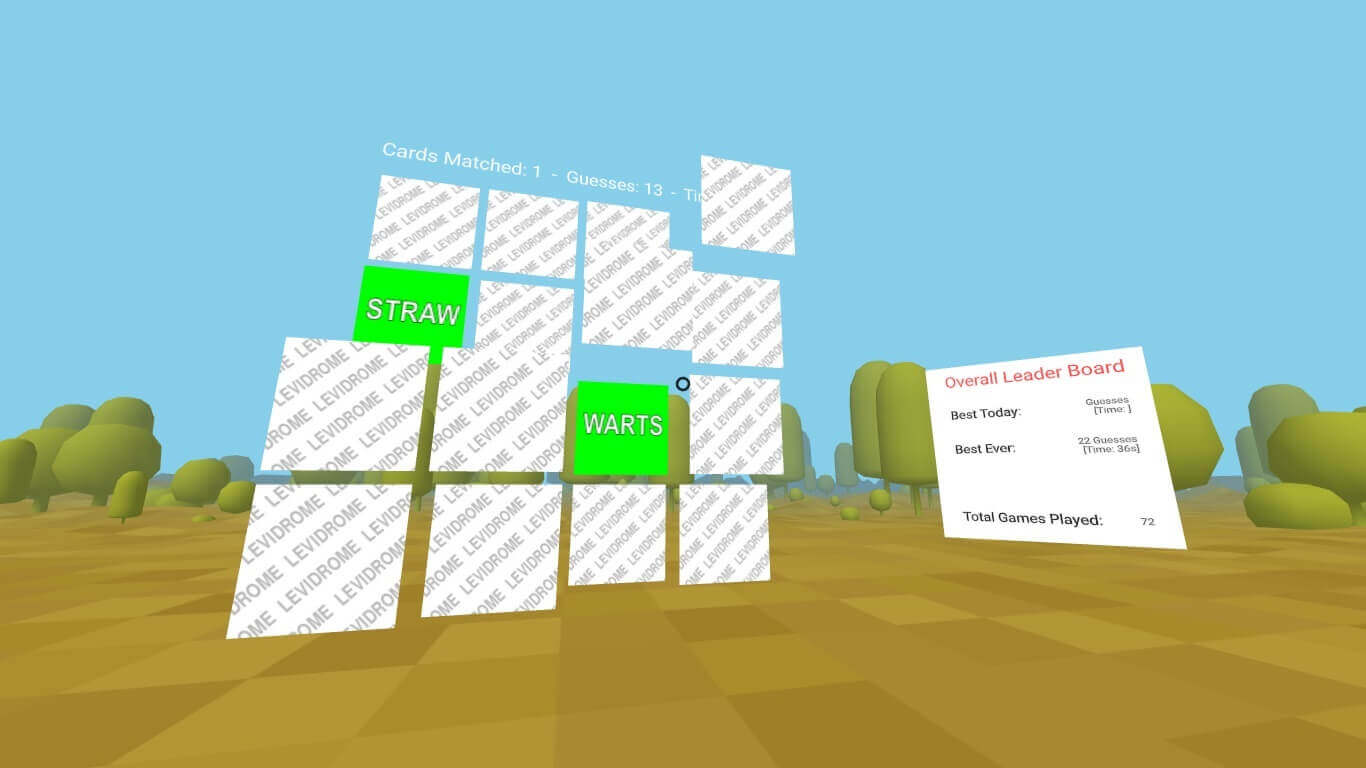 If this is your first experience with VR on a mobile device, it is a bit different. You don't click on items directly. You would move the scene over the cursor (the black circle in the middle), then "gaze" for about 1 second. If you have a controller with your headset it should show up as a laser pointer to select your card.
So strap on your VR headset and join the play area with a layout of 16 cards and test out your memory.
So without further ado, here are the latest game additions to our collection - Levidrome VR Memory Match games!
There is an easy version of the VR Memory match game and a hard version of the game. Also since this is VR, we added an extra twist to the game.
Have fun! And as usual, spread the word!
If you have any suggestions or things are not working properly, let us know in the contact us section. Levidromes rule!
---