Another Levidrome Game - Emag
Posted on August 27th, 2020
As a computer geek, I dabble a bit in different programming languages and development kits. I started to play with Unity to see how hard it would be to develop an online 3D game.
We have previously developed a word match game (easy and hard), and figured we could spice it up a bit.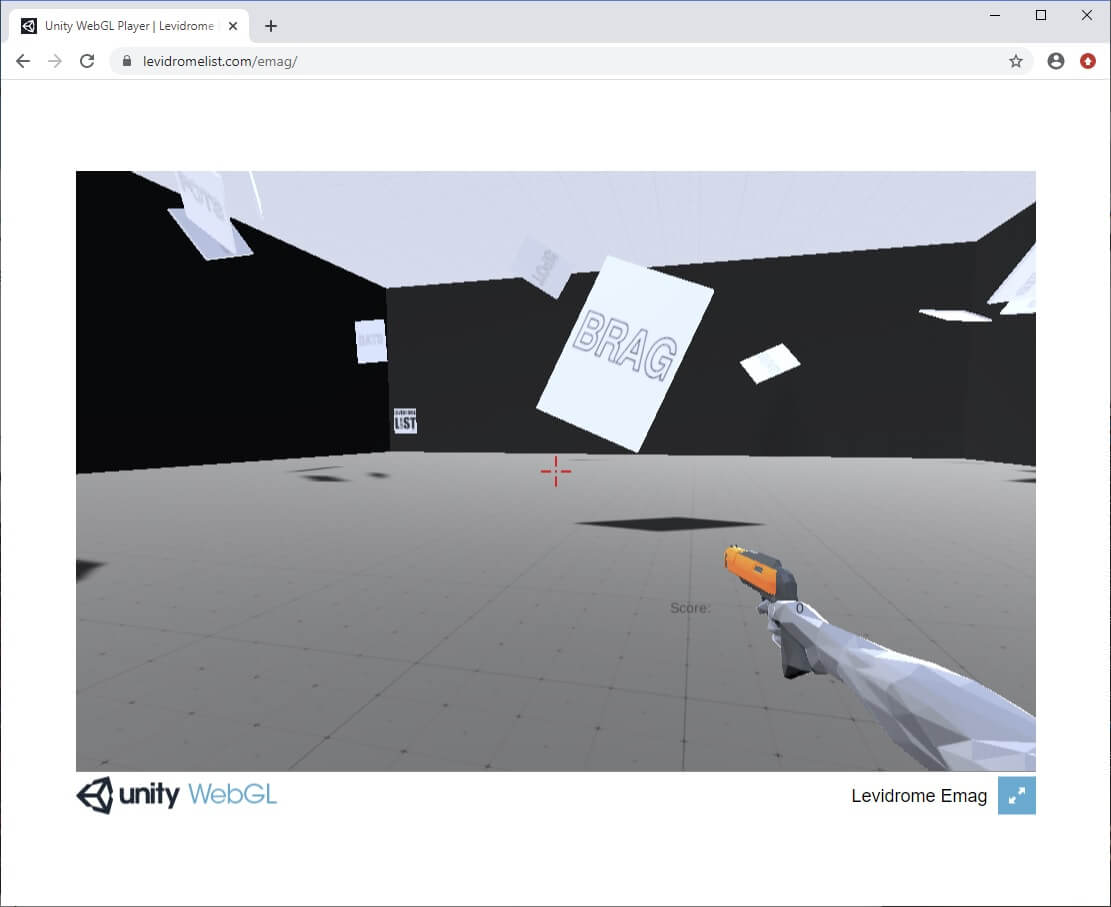 So here is a sneak peek at Emag, which is a levidrome for the word Game (clever, huh?). You walk around the arena using the classic W, A, S, D keys, jumping with the spacebar, and shooting with the mouse. The goal is to match the levidromes. Once matched, they collide into each other and disappear. You continue until there are no more tiles in the arena.
It is still in Beta, so there may be glitches...and it is definitely unfinished. It does not play very well on mobile devices so for now it is recommended you play the game on a PC. Depending on interest, we will develop it further, so for now, have fun.
If you have any suggestions or comments, please contact us.
So, without further ado, here is Emag. Enjoy.
---
Another Language Added - Tagalog
Posted on June 5th, 2020

I hate to sound like I live in a bubble, but I live in a bubble.
Tagalog. Before today, I have never even heard of it. But, this language is spoken by more than 22 Million people. Filipino is an updated version of Tagalog.
We have included both the levidromes and the palindromes from this language.
If there is a language you would like to see added, let us know. It is easy to create the lists...It is just more difficult getting decent dictionary file of words.
With Tagalog being added, it brings the list of levidromes up to over 31000 pairs.
---
Another Video - Palindromes and Emordnilaps (Anadromes or Levidromes)
Posted on April 28th, 2020
Another levidrome video hits YouTube.
Hats off to youtuber Pinay sa Canada for creating her "Palindromes and Emordnilps (Anadromes and Levidromes)" video. In her video, she provides examples of palindromic sentences as well as levidromic partners.
Way to go Pinay! Thanks for spreading the word. Great Video!
Note: We found out about the video on May 5th, but posted it with April 28th in our News section to keep in line with the chronology of levidromes.
---
Do I See Palindromes?
Posted on March 13th, 2020

What's this? Do I see palindromes as a main heading...on a levidrome site?
Well, yes you do. When we started this site, we wanted to assist Levi and his parents get the word out about levidromes. We focussed only on levidromes. Palindromes were mentioned, but only in respect to the Levi story and definitions on the main page of our site. No other site had levidromes, but others had palindromes.
Palindromes played a huge roll in the creation of the word "levidrome". If it wasn't for palindromes, who knows what a levidrome would have been called.
So to salute the palindrome, we decided to give it an equal footing on our website by providing it the same dips into our dictionary files. After all, the tools we used to generate the levidromes also produced palindromes, so we already had the lists. So we have levidrome lists as well as palindrome lists from all the same language sources.
Even though you now see palindromes on our site, we haven't jumped ship or anything. On the contrary, we are promoting an accepted word - Palindrome, but we are also promoting the accepted word - Levidrome.
We just now need the dictionaries to accept the word too.
---
The Physical Levidrome
Posted on February 26th, 2020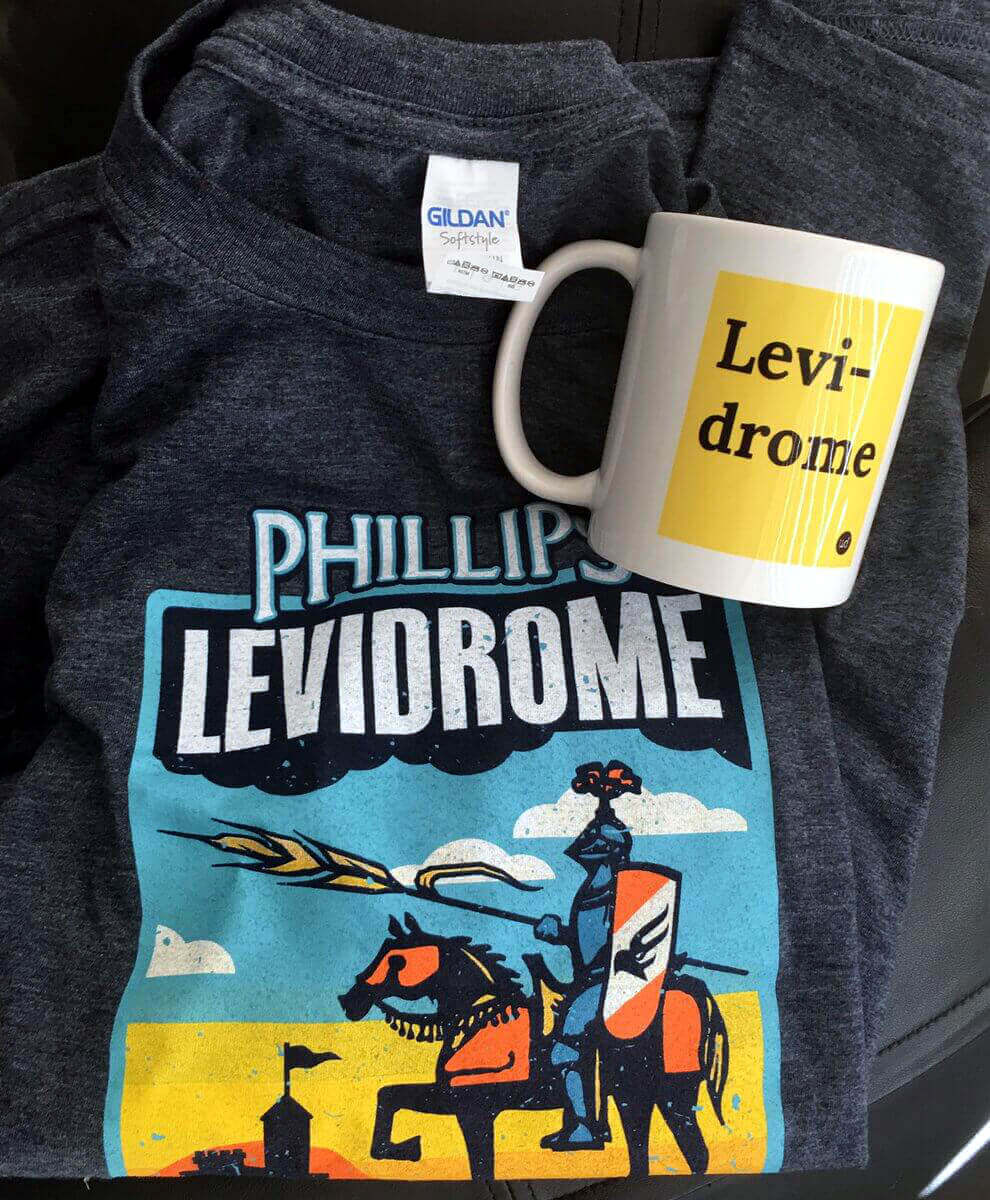 The physical levidrome. What does that even mean?
Well, a lot of what you see on our website is virtual. The articles. The images. Our levidrome memory game. All these things exist in cyber-space. On the "intertubes".
It is when something moves from a virtual presence to a physical space, that is when people need to start paying more attention.
Some words will never cross the border into the physical realm.
But that is hard for a word like levidrome. It is a word. An idea.
Or is it hard?
This transformation has already happened into the physical world.
It happened years ago when children came up with levidromes in classrooms and wrote them on pieces of paper and taped them to boards. The word levidrome became physical.
It happened years ago as well when a brewing company printed their first label and placed it on their newly brewed beer. The label is physical. The beer is also physical (thank goodness). You can actually taste a levidrome (legal age of drinking disclaimer needs to be inserted here).
It happened when the NY Times published an article about levidromes. On physical news print.
As you can see in the image here, the cup is physical. The shirt is physical (although technically, to me, they both are still virtual because it is a digital photograph) but you get my point. They are physical to someone, possibly even swag belonging to William Shatner.
The final step for this transcension from virtual to physical involves the dictionary publishers. Once they publish their new dictionaries with the word levidrome between their covers, the journey is complete. It is the ultimate goal for any new proposed word - to appear physically on the pages of a dictionary.
I am looking forward to publishing the article, "The Journey is Complete".
But alas, the journey continues.
Hang in there levidrome. As always, #levidrome.
---
Levidromic Date - February 2, 2020
Posted on February 2nd, 2020

February 2, 2020 can be written as 02/02/2020, or 2020/02/02, 02-02-2020 or 2020-02-02.
Now remove some dashes or slashes and place a space, we end up with
2020 0202
or
0202 2020
Notice something. They are levidromes!
But wait . . . Can numbers be levidromes? Sure, why not!
By definition, a Levidrome is "word with a different definition when the spelling is reversed". If one looks at 2020, it is definitely a different number than 0202. It follows the definition perfectly.
By the way, the next levidromic date will be at the end of next year, on December 2, 2021, with 12/02/2021. Hopefully we will not have to wait that long for the dictionaries to recognize levidrome as an official word. Otherwise, we may need to wait for the next levidromic date. Anyone know when that will be?.
On a side note, I suppose I could have written the date as 02022020 or 20200202 without the space in the middle. But then I would have created a couple of numeric palindromes, and this website is all about levidromes. The difference between creating a palindrome or a levidrome in this particular case is a conveniently placed "space". And that's how it is done. So February 2, 2020 is a levidromic date. ;)
As always, spread the word, and the word is levidrome!

---