Levidrome News
Here at our Levidrome News section we will publish or link to existing articles or news stories about levidromes. You could almost call it Levidrome Central. If you have any interesting articles or links, feel free to contact us. We will be happy to add the information on our pages.
It will also serve as chronology of the events as it follows Levi's quest in making levidrome an accepted word by the popular dictionaries (Oxford, Merriam-Webster, etc.).
---
Jeopardy! had Levidromes, but...
Posted on November 21st, 2018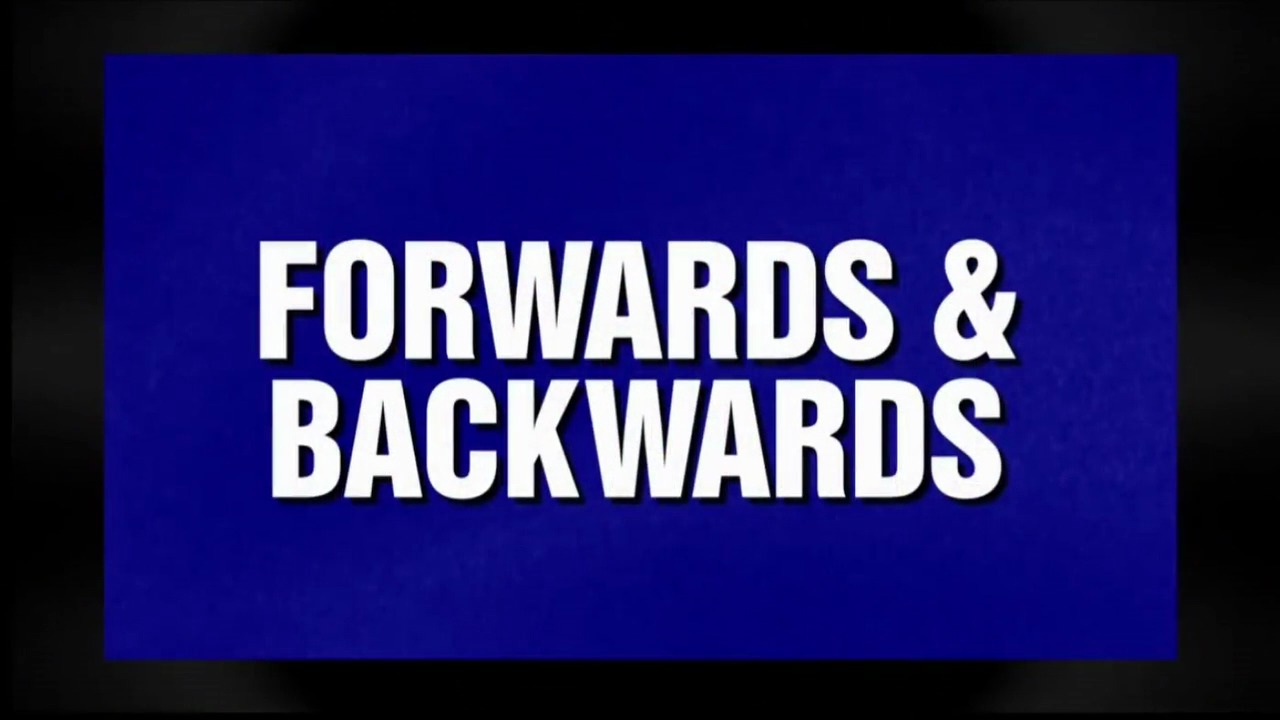 ...the category wasn't levidromes. Jeopardy! had their Teen Tournament games between November 7 and November 20, 2018. In their 10th game of the competition, Jeopardy! had a category called "Forwards and Backwards" in their double jeopardy round. In this category, they would show the answer and then ask for a pair of words for the question.
Alex Trebek, the host for Jeopardy! described the "Forwards & Backwards" category as "We'll need 2 words for each response, and each one will be the reverse of the other".
Since there isn't a formal definition for "Forwards & Backwards" words, Jeopardy! opted with just calling the category "Forwards & Backwards".
This was a classic levidrome category.
In case you missed it, here is an excerpt from the "Forwards & Backwards" round:
We think it is time for Jeopardy! to start using the word levidromes. After all, there is a word for these backwards type of words.
We did a bit of digging. Jeopardy! is in its 35 season. Congratulations Jeopardy! Jeopardy! had made use of the levidromic categories in the past including a few variations. You can view these results in the links below:
I suppose we can let it slip for the older shows because levidrome wasn't even a word yet. (Heck, Levi was not even born yet for most of the episodes). But anything going forward, it should be levidromes.
---
Levidrome Memory Match Game (Hard)
Posted on November 7th, 2018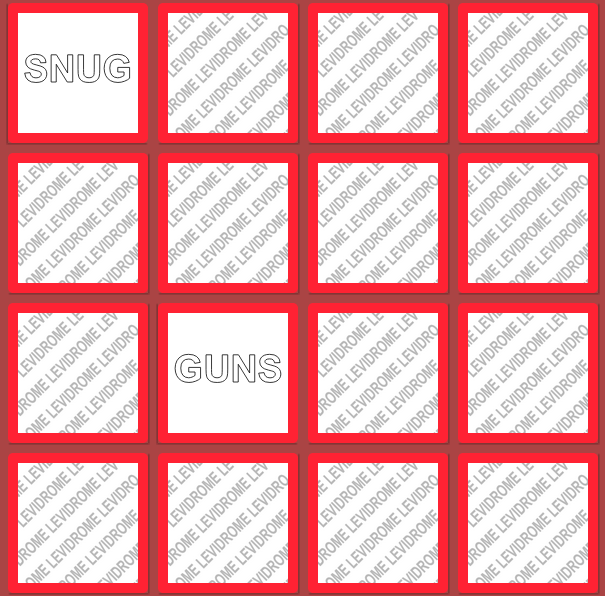 I think this is the quickest sequel in the history of games. We modified the original game we published at the beginning of the month. We call it the hard version, or "Levidrome Memory Match Game II, the Sequel". It is the exact game as the easy version as far as game play, levidrome pairs and endgame comments but with only one exception - the "colors" (or as we Canadians like to say, the "colours"). It is amazing the difference colors make in a game - it makes it that much more difficult when you only have words to match, like STOP, SPOT, TOPS, POTS. Anyways, check it out at either the easy version or hard version.
---
Levidrome Memory Match Game
Posted on November 1st, 2018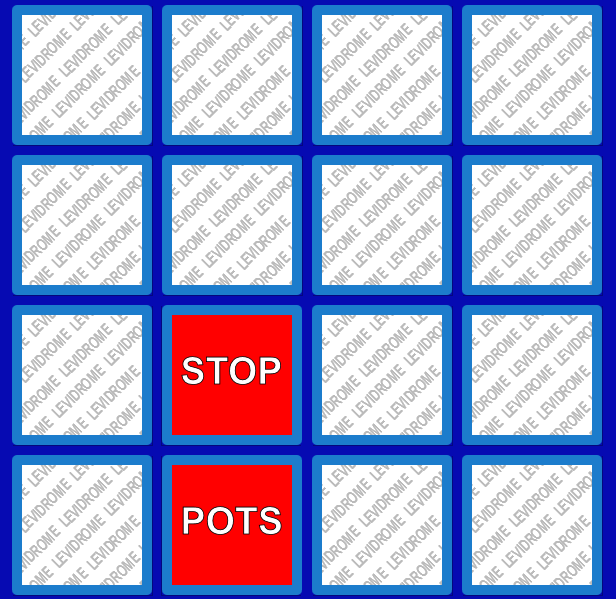 We have adding another game to our site. Enjoy our adaption of the standard memory game, or match game. Instead of matching images, you match levidromic pairs. Have fun playing the memory game. Beat your time. Try solving the game in the fewest guesses. Challenge your friends. Each game will be a bit different, so play often. Have fun.
What better way to share levidromes than by playing levidrome games. So we updated our website with the new games section as well and linked all known levidrome games.
Special thanks to Marina Ferreira for her tutorial, https://medium.freecodecamp.org/vanilla-javascript-tutorial-build-a-memory-game-in-30-minutes-e542c4447eae for the basics of setting up the game.
---