Levidrome News
Here at our Levidrome News section we will publish or link to existing articles or news stories about levidromes. You could almost call it Levidrome Central. If you have any interesting articles or links, feel free to contact us. We will be happy to add the information on our pages.
It will also serve as chronology of the events as it follows Levi's quest in making levidrome an accepted word by the popular dictionaries (Oxford, Merriam-Webster, etc.).
---
Levidrome Cryptic Clues
Posted on May 11th, 2018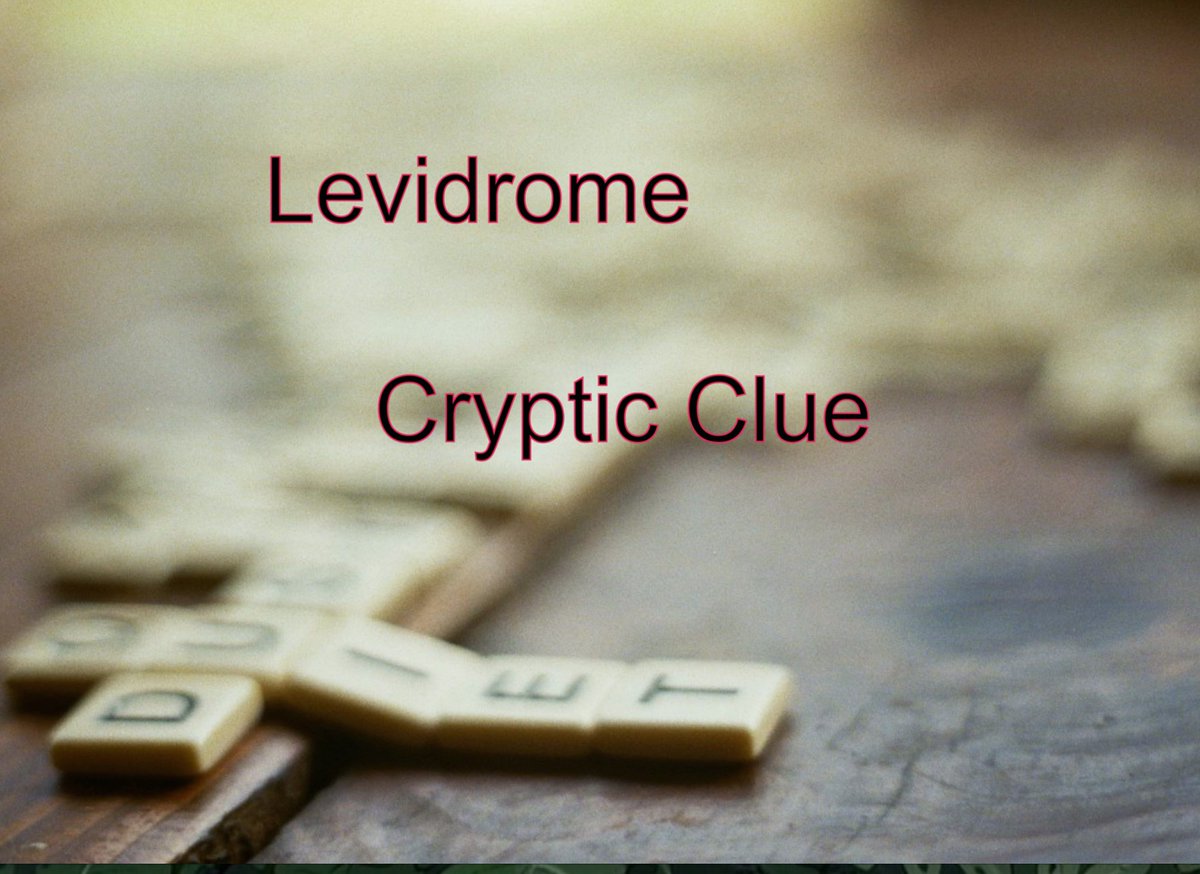 A podcast appeared on Victoria This Week, featuring stories about life in Victoria, BC. Three topics were discussed, one of which was about the Levidrome beer manufactured by Phillips Brewing. At the end of the levidrome segment, James Ball and Ryan Price played a game which they called Cryptic Clues. They had 5 cryptic clues:

Cryptic Clue: A bakery ignores you.

Answer: SNUB - BUNS

Cryptic Clue: I need some cash to change the baby.

Answer: DIAPER - REPAID

Cryptic Clue: Seinfield's neighbor has comment for you.

Answer: KRAMER - REMARK

Cryptic Clue: The greek god of thunder likes canals.

Answer: ZEUS - SUEZ

Cryptic Clue: Ben Afflick's BFF walks the earth.

Answer: DAMON - NOMAD


Shortly after this segment aired, Cryptic clues started to be seen on the Lucky Budd Twitter Account. or the Daily Levidrome Twitter Account. Every week, there would be a clue to a levidrome pair. You would try to guess what the levidrome pair is based on the clue. It was one of the first levidrome games to come out.
---
William Shatner Thumbs up a Good Levidrome
Posted on May 4th, 2018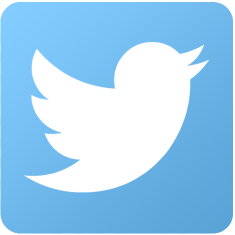 William Shatner noticed the Phillips Brewing Co Levidrome Lager, and he tweets his approval with a thumbs up.
William Shatner has been very influential with getting the levidrome word recognized. Not only does he recognize a good word, but he also recognizes a good lager. Regal Lager.
---
Phillips Brewing and Malting Co Makes a Levidrome Lager
Posted on May 3rd, 2018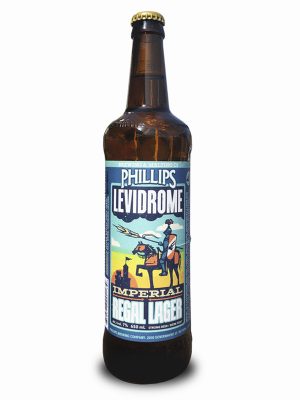 Phillips Brewing & Malting Co. located in Victoria, BC has produced a beer in recognition of the word Levidrome. Their Imperial Regal Lager is a seasonal beer with the levidromes "Regal" and "Lager".
The description Phillips beer has for the Levidrome Beer is:

Levidrome
Imperial Lager
Pours a pale straw colour with light white foam. Herbal and grassy notes mingle with the noble hop and sweet malt character. Its light and balanced mouthfeel finishes with a subtle sweetness.

Malt: Medium
Colour: Light
Hops: Less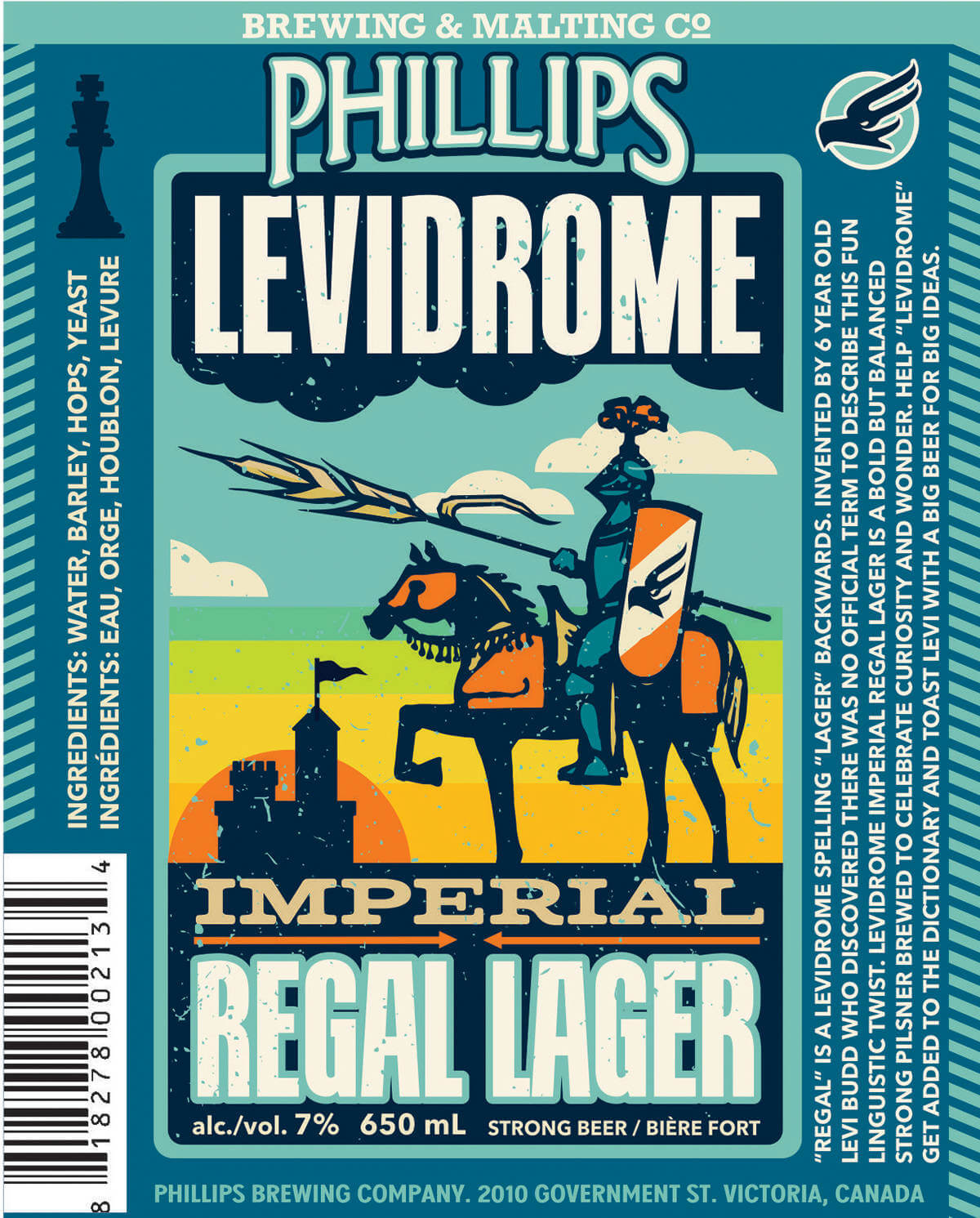 Here is a close-up of the label for the beer. On the label it states:
"Regal" is a levidrome spelling "Lager" backwards. Invented by 6 year old Levi Budd who discovered there was no official term to describe this fun linguistic twist. Levidrome Imperial Regal Lager is a bold but balanced strong pilsner brewed to celebrate curiosity and wonder. Help "Levidrome" get added to the dictionary and toast Levi with a big beer for big ideas.
As a side note, there have been at least 2 other breweries who brewed their levidrome-themed beers in the US and Sweden.
---