As a computer geek, I dabble a bit in different programming languages and development kits. I started to play with Unity to see how hard it would be to develop an online 3D game.
We have previously developed a word match game (easy and hard), and figured we could spice it up a bit.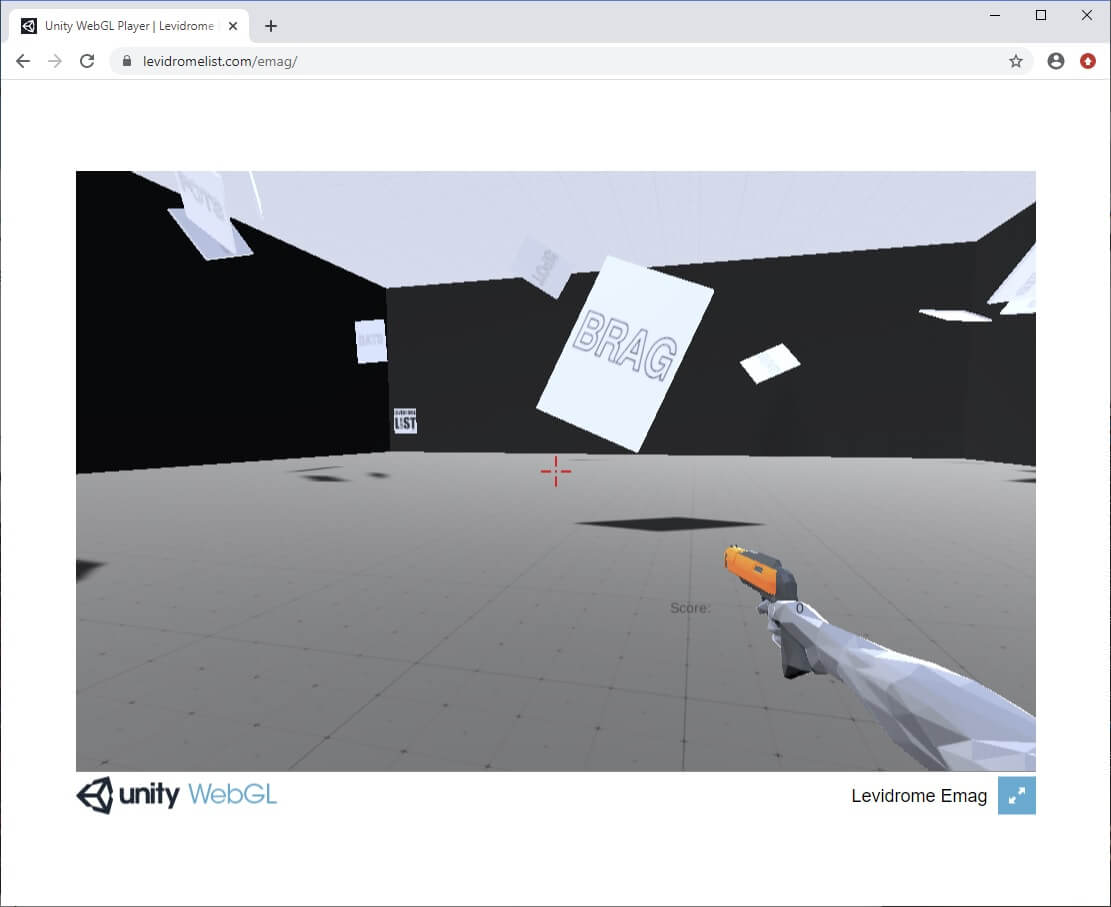 So here is a sneak peek at Emag, which is a levidrome for the word Game (clever, huh?). You walk around the arena using the classic W, A, S, D keys, jumping with the spacebar, and shooting with the mouse. The goal is to match the levidromes. Once matched, they collide into each other and disappear. You continue until there are no more tiles in the arena.
It is still in Beta, so there may be glitches...and it is definitely unfinished. It does not play very well on mobile devices so for now it is recommended you play the game on a PC. Depending on interest, we will develop it further, so for now, have fun.
If you have any suggestions or comments, please contact us.
So, without further ado, here is Emag. Enjoy.
---