Game List
VR Levidrome Memory Game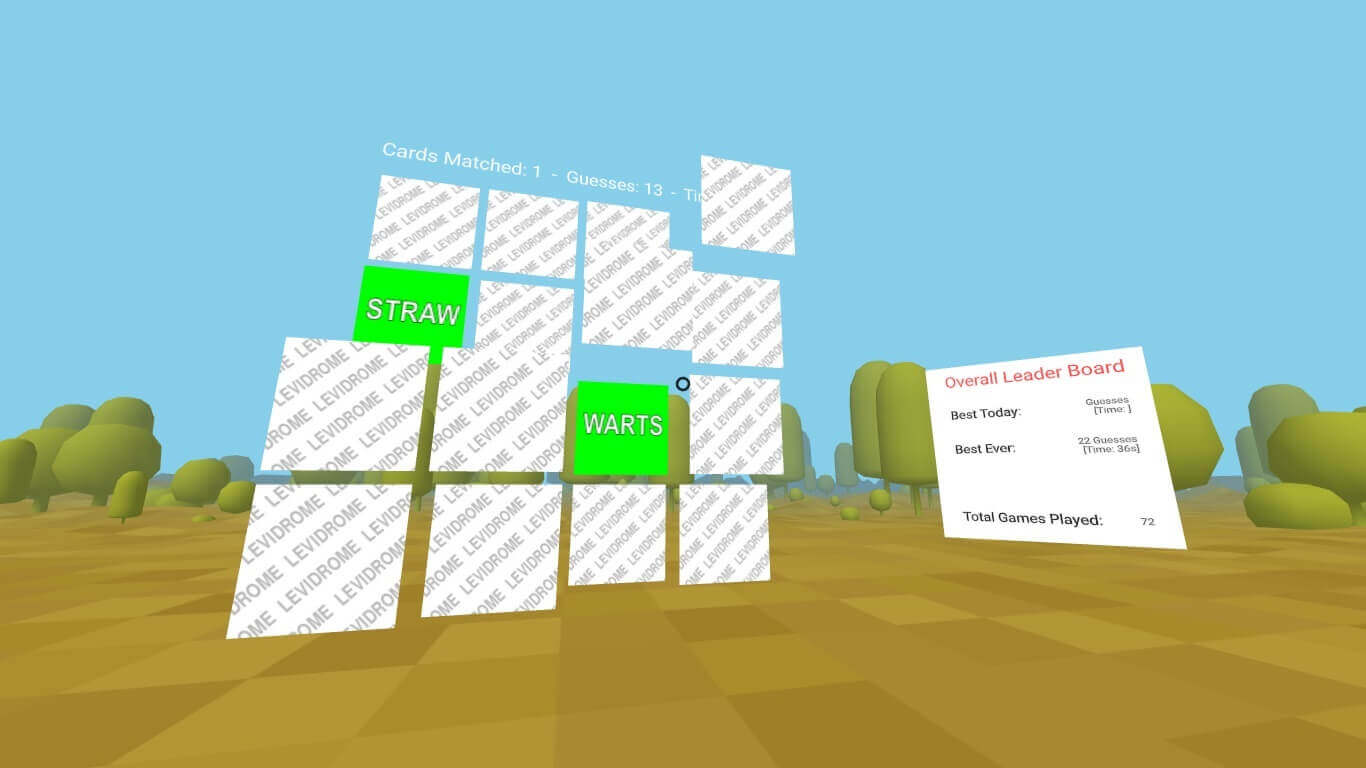 Enjoy our VR adaption of the standard memory game. Instead of matching images, you match levidrome word pairs. Enjoy the vr memory game (easy)
---
VR Levidrome Memory Game (Hard)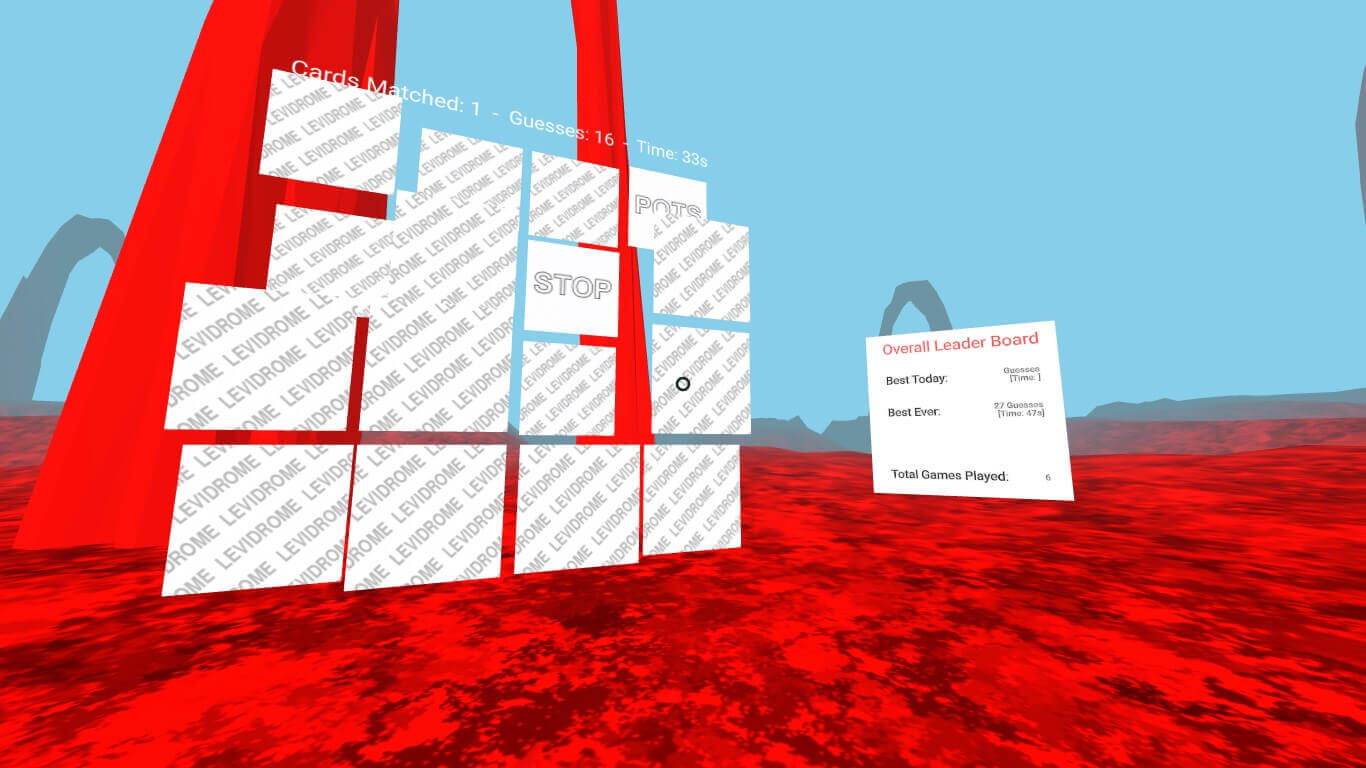 Enjoy our VR adaption of the standard memory game. Instead of matching images, you match levidrome word pairs. Color really makes a difference, so without it as a cue, you really need to pay attention. Enjoy the vr memory game (hard)
---
Levidrome Memory Game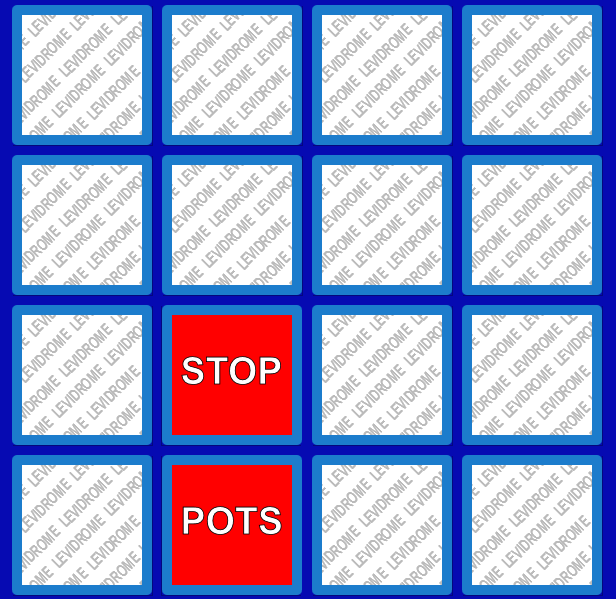 Enjoy our adaption of the standard memory game. Instead of matching images, you match levidrome word pairs. Enjoy the memory game
---
Levidrome Memory Game (Hard)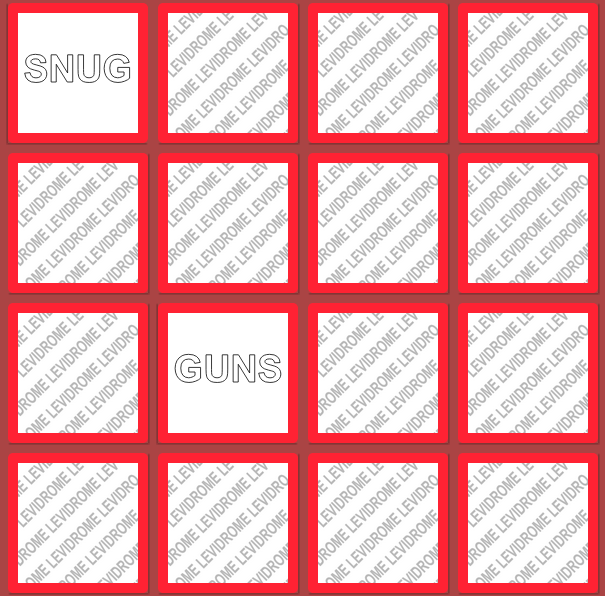 Enjoy our adaption of the standard memory game. Instead of matching images, you match levidrome word pairs. This version is a bit harder because you don't have color to help guide you. Enjoy the hard memory game
---
Levidrome Game - Emag (Beta)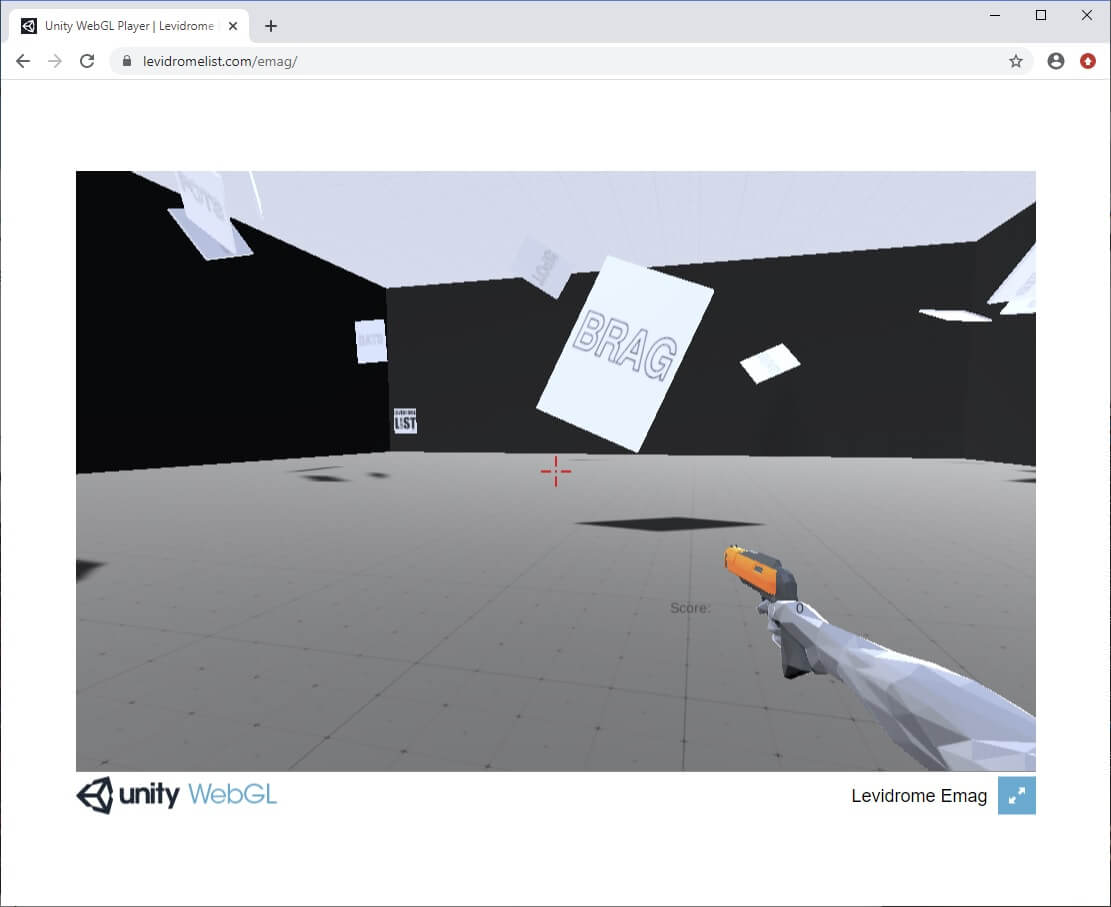 This is our first dive into the Unity develop kit. It is a WebGL game where you need to match levidromes by firing at tiles in an arena. A FPS (First Person Shooter) type of game. Still under development and open to suggestions.
---
Levidrome WordSearch Puzzle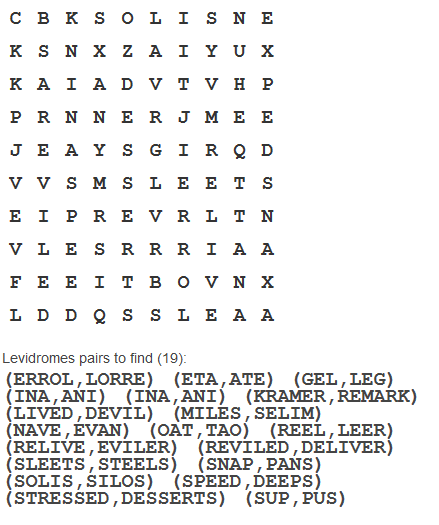 What can you do if you have a list of words, especially cool levidromes? Words and word search puzzles go hand in hand. Check out our Levidrome Word Search Puzzle.
It changes every time you refresh the page, so come back often if you enjoy word searches!
---
Levidrome Hangman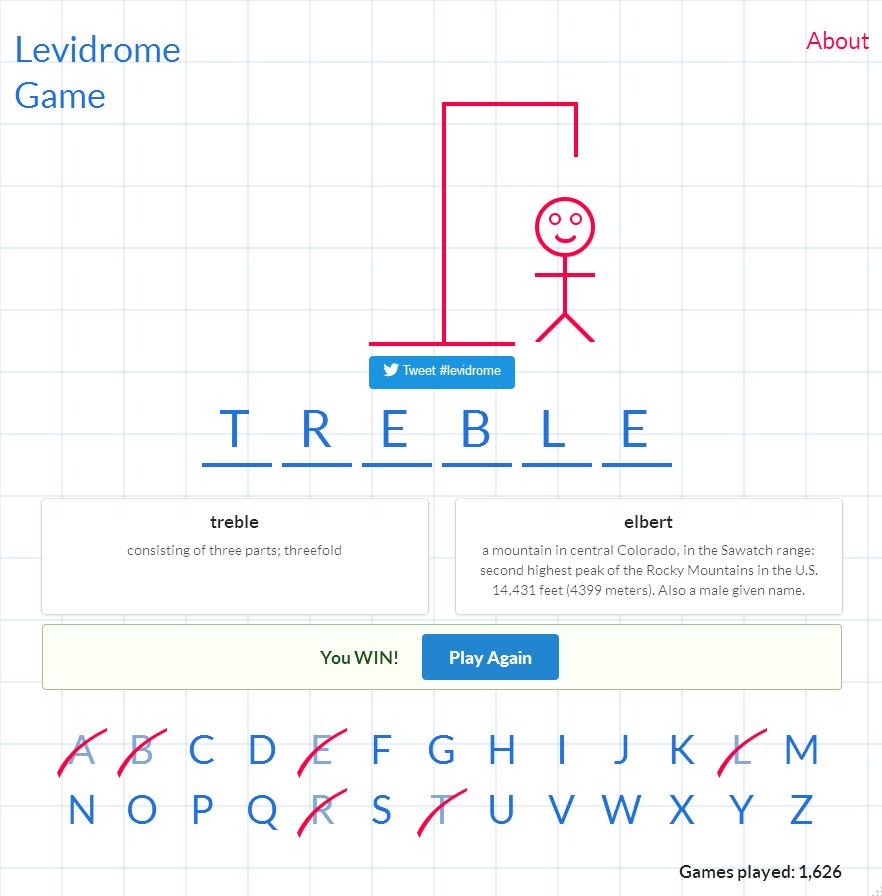 Although we didn't create the following game, we have included it in our list so you can find all known levidrome games easier.
Hats off to Rob Wise, Eugene Arkhipov and Renan Aguiar for adapting the popular Hangman game to find two words instead of one. The game will provide 2 answers, with definitions of each of the levidrome pairs. Click on the image or visit Levidrome Game to give it a try. Have fun!
---
Levidrome Cryptic Clues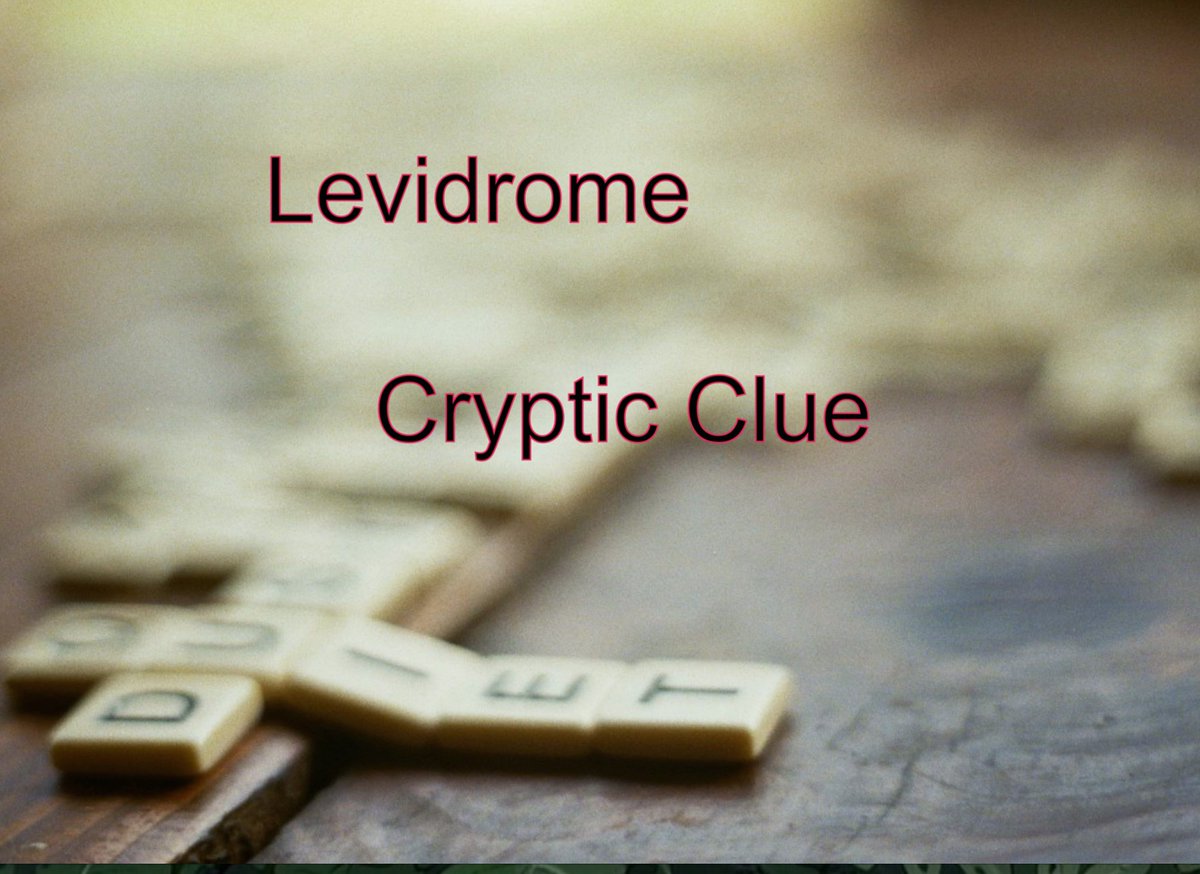 Cryptic clues started to be seen on the Lucky Budd Twitter Account. or the Daily Levidrome Twitter Account. Every week, there would be a clue to a levidrome pair. You would try to guess what the levidrome pair is based on the clue. It was one of the first levidrome games to come out.