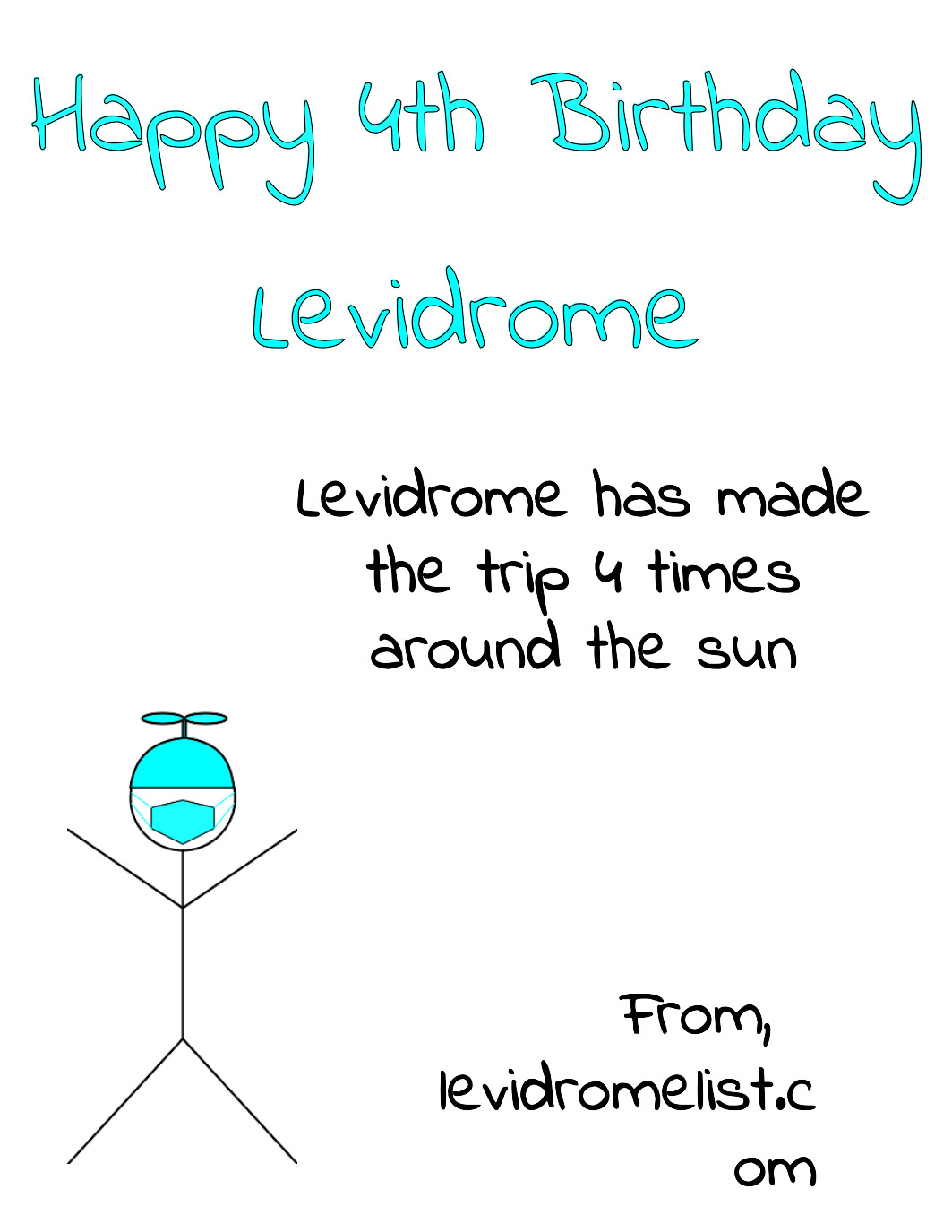 Today marks the 4th birthday for the initial Levidrome video posted by Levi and his father.
In the past, we celebrated by creating a card (or image actually) using some online billboard making sites. This year, we created a simple birthday card from a site called Happy.Birthday-To-You.com".
At Happy.Birthday-To-You.com, you can create some really simple birthday cards for free. Once created, you just simply copy the URL of the card and send it via social media, mail, text or whatever.
It does the job really well.
The levidromic journey continues. We are still doing our part keeping the word alive. It is easy to do, but also kind of hard because levidrome is not a word which comes up in normal conversations.
Happy 4th Birthday Levidrome.
---