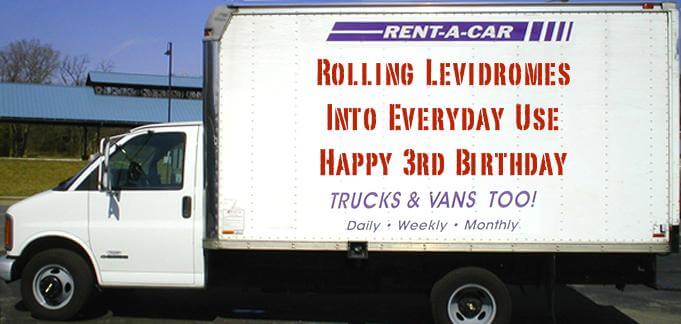 Levidromes should be in the news again today? Today marks the 3rd birthday for the initial Levidrome video posted by Levi and his father.
We are also attempting to assist with getting the word recognized by periodically checking the internet for new activities then posting those activities within our news section.
Although the video was posted on October 9, 2017 it didn't start getting traction until November of 2017. That was when News outlets began picking up the story. Not bad. From video to News is less than one month.
When it hit the News, that was when we heard about it, and shortly afterwards, levidromelist.com came into being.
We were intrigued with the story and very curious of the outcome. We started to help spread the word by creating our various lists. The goal was to assist with global recognition by showing the world that levidromes existed not only in English but all languages.
Our goal was achieved. Lists in different languages.
But we didn't stop there. Games. News. Tools. Recognition.
Recognition? There are many hits of levidrome on the internet. If one searches for levidrome in your favorite search engine, you will surely find us. But will it be enough? We need the recognition of the dictionaries. The true end-goal for levidrome. Three years seems like a long time. In some respects, it is. But in the overall scheme of things, it can be looked upon as foundation building. Establishing a foundation which will stand for all time does take time. 3 years, and now counting. A foundation of usage.
Levi and his father ran the first mile with their video. The torch is now passed on to all of us to continue this race to recognition. Hang in there levidrome. We will cross that finish line. We got this.
Happy 3rd Birthday Levidrome.
---