Levidrome News
Here at our Levidrome News section we will publish or link to existing articles or news stories about levidromes. You could almost call it Levidrome Central. If you have any interesting articles or links, feel free to contact us. We will be happy to add the information on our pages.
It will also serve as chronology of the events as it follows Levi's quest in making levidrome an accepted word by the popular dictionaries (Oxford, Merriam-Webster, etc.).
---
A Levidrome Word Cloud
Posted on September 12th, 2018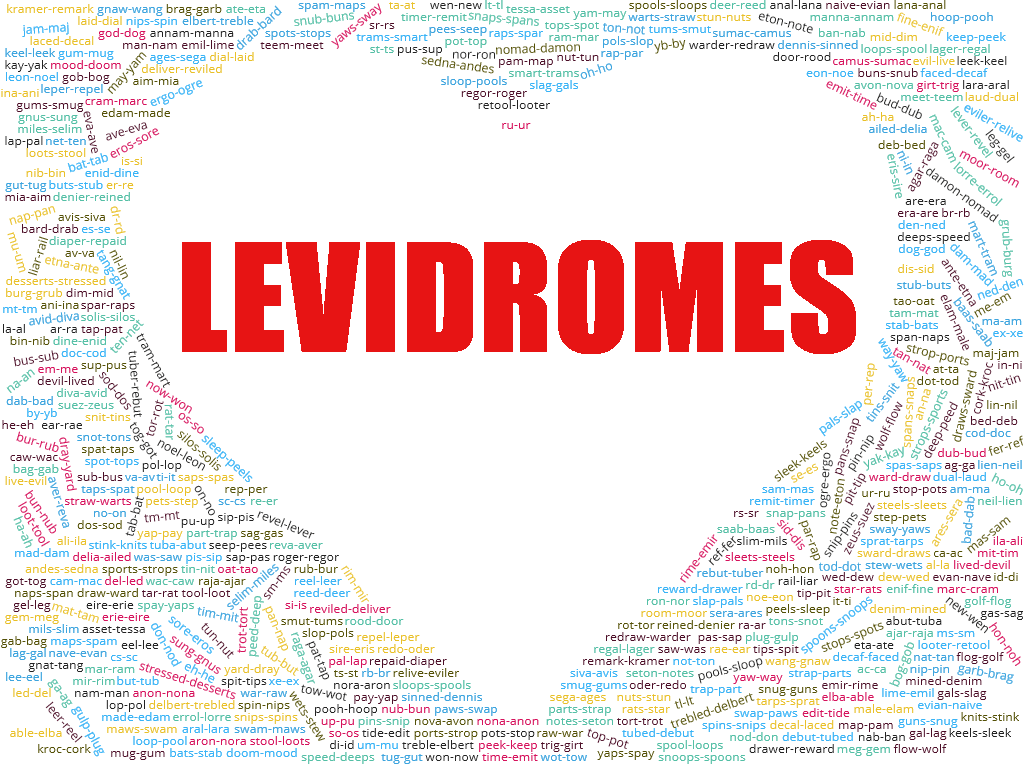 We have found another creative use for a list of words and in our particular case a list of English levidromes. We have created a word cloud (also known as a "tag cloud") of levidromes pairs! This was accomplished with help from the website https://www.wordclouds.com. It was really easy to put together. Click on the image on the left or here to see the final word cloud image of levidromes.
We love levidromes!
---