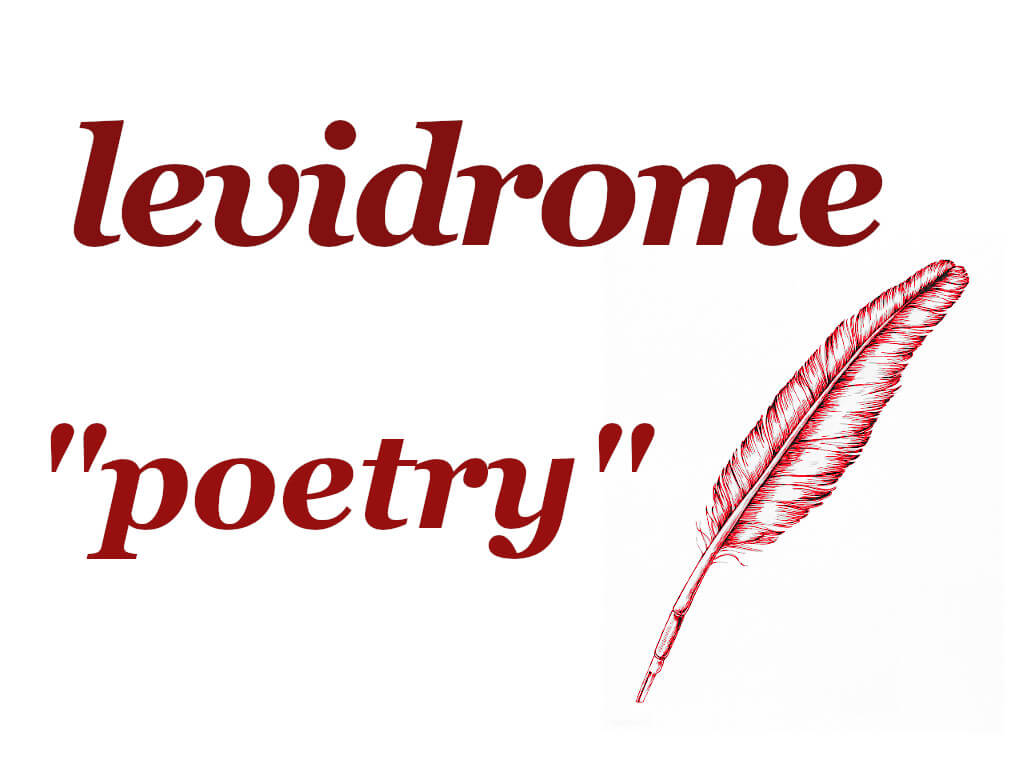 A fellow levidromist pointed me in this direction for this article - poetry. Not just poetry, but levidromic poems.
Seth W Thatcher created a couple of poems. They can be seen at this twitter location, but I will copy them here for easier viewing:
Poem 1 (untitled) - Published - November 25, 2017
Regal lager
and DNA
pool loop.
Devil lived
on no
Sleep. Peels
stink. Knits
net. Ten
edit tide.
God dog
won now.

Poem 2 (untitled) - Published April 9, 2021
Ew. We
live evil
eh? he
slap pals,
lag gal,
yap pay.

Gut tug.

Ah ha!
God, dog.
Evil live
on? No.
Sit. 'Tis
He.
Eh?

Really great job Thatcher!
Keep the levidromes alive! If there are other poets out there, especially levidromic poets, please feel free to contact us and we can publish additional poems.
---