Levidrome News
Here at our Levidrome News section we will publish or link to existing articles or news stories about levidromes. You could almost call it Levidrome Central. If you have any interesting articles or links, feel free to contact us. We will be happy to add the information on our pages.
It will also serve as chronology of the events as it follows Levi's quest in making levidrome an accepted word by the popular dictionaries (Oxford, Merriam-Webster, etc.).
---
Levidrome Memory Match Game (Hard)
Posted on November 7th, 2018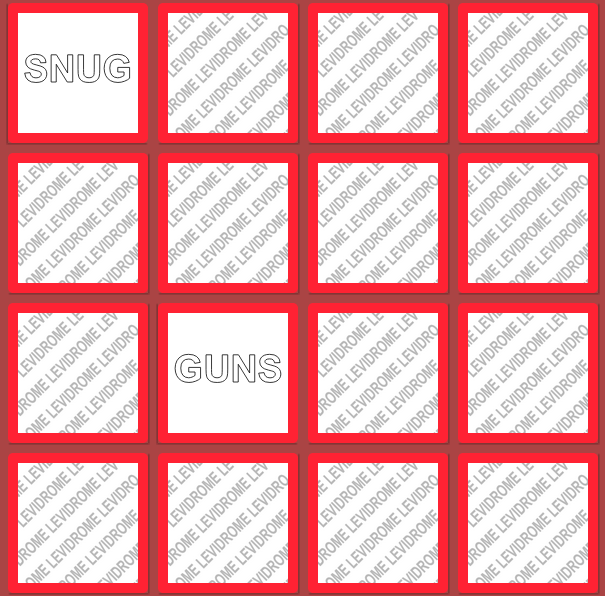 I think this is the quickest sequel in the history of games. We modified the original game we published at the beginning of the month. We call it the hard version, or "Levidrome Memory Match Game II, the Sequel". It is the exact game as the easy version as far as game play, levidrome pairs and endgame comments but with only one exception - the "colors" (or as we Canadians like to say, the "colours"). It is amazing the difference colors make in a game - it makes it that much more difficult when you only have words to match, like STOP, SPOT, TOPS, POTS. Anyways, check it out at either the easy version or hard version.
---