Levidrome News
Here at our Levidrome News section we will publish or link to existing articles or news stories about levidromes. You could almost call it Levidrome Central. If you have any interesting articles or links, feel free to contact us. We will be happy to add the information on our pages.
It will also serve as chronology of the events as it follows Levi's quest in making levidrome an accepted word by the popular dictionaries (Oxford, Merriam-Webster, etc.).
---
Levidrome Memory Match Game
Posted on November 1st, 2018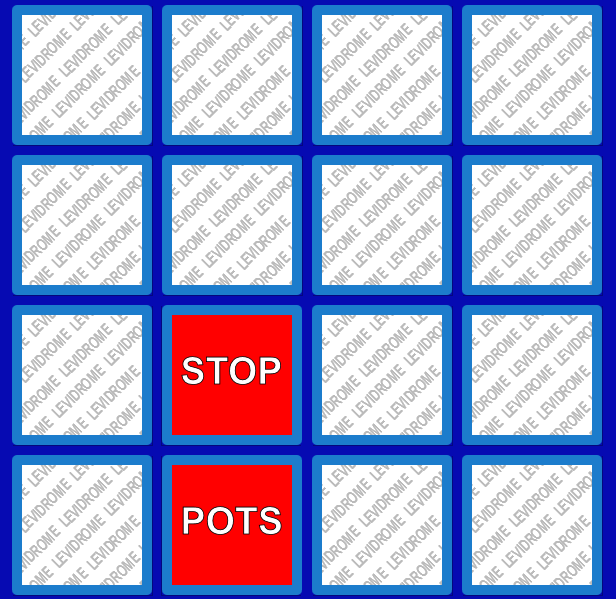 We have adding another game to our site. Enjoy our adaption of the standard memory game, or match game. Instead of matching images, you match levidromic pairs. Have fun playing the memory game. Beat your time. Try solving the game in the fewest guesses. Challenge your friends. Each game will be a bit different, so play often. Have fun.
What better way to share levidromes than by playing levidrome games. So we updated our website with the new games section as well and linked all known levidrome games.
Special thanks to Marina Ferreira for her tutorial, https://medium.freecodecamp.org/vanilla-javascript-tutorial-build-a-memory-game-in-30-minutes-e542c4447eae for the basics of setting up the game.
---