Levidrome News
Here at our Levidrome News section we will publish or link to existing articles or news stories about levidromes. You could almost call it Levidrome Central. If you have any interesting articles or links, feel free to contact us. We will be happy to add the information on our pages.
It will also serve as chronology of the events as it follows Levi's quest in making levidrome an accepted word by the popular dictionaries (Oxford, Merriam-Webster, etc.).
---
Levidrome Game
Posted on July 25th, 2018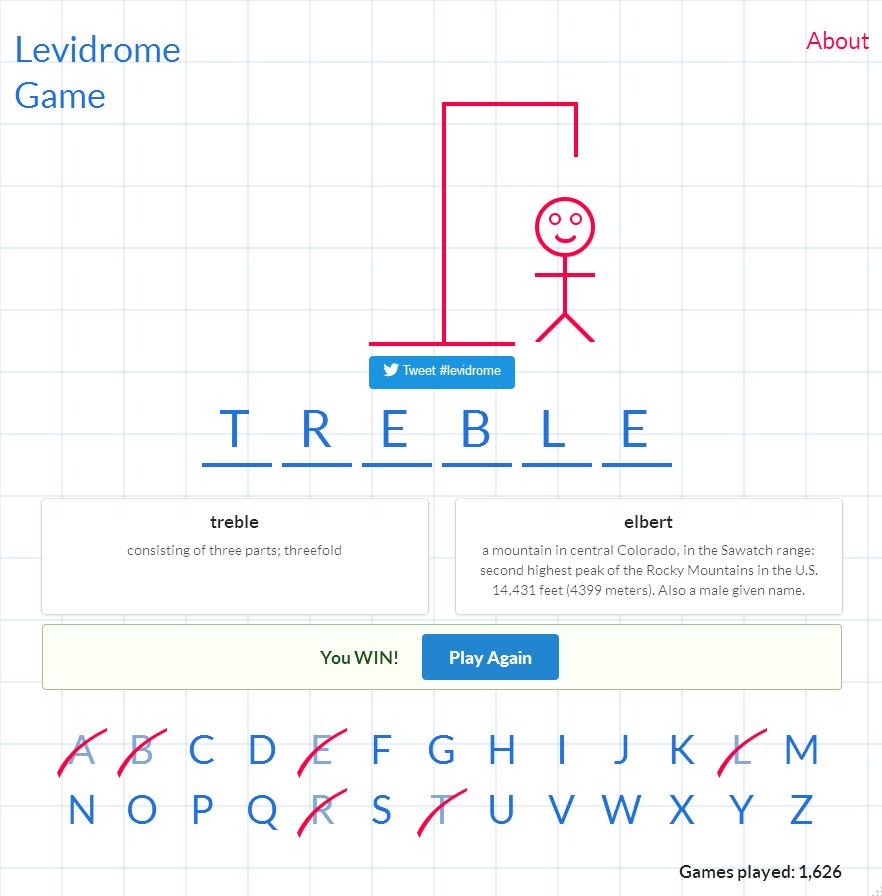 Hats off to Rob Wise, Eugene Arkhipov and Renan Aguiar for adapting the popular Hangman game to find two words instead of one. And what are these words you may asked. Well, Levidromes of course. The game will provide 2 answers, with definitions of each of the levidrome pairs. Click on the image or visit Levidrome Game to give it a try. Have fun!
Try not to cheat, but if you need hints (wink, wink), and you happen to stumble across this list of possible answers...(wink, wink)...I'll say no more. ;)
---