Levidrome News
Here at our Levidrome News section we will publish or link to existing articles or news stories about levidromes. You could almost call it Levidrome Central. If you have any interesting articles or links, feel free to contact us. We will be happy to add the information on our pages.
It will also serve as chronology of the events as it follows Levi's quest in making levidrome an accepted word by the popular dictionaries (Oxford, Merriam-Webster, etc.).
---
Phillips Brewing and Malting Co Makes a Levidrome Lager
Posted on May 3rd, 2018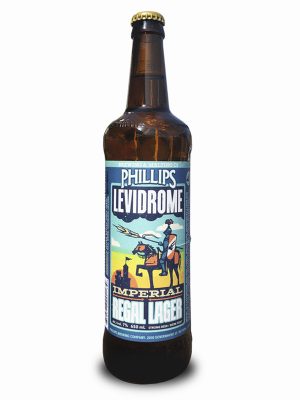 Phillips Brewing & Malting Co. located in Victoria, BC has produced a beer in recognition of the word Levidrome. Their Imperial Regal Lager is a seasonal beer with the levidromes "Regal" and "Lager".
The description Phillips beer has for the Levidrome Beer is:

Levidrome
Imperial Lager
Pours a pale straw colour with light white foam. Herbal and grassy notes mingle with the noble hop and sweet malt character. Its light and balanced mouthfeel finishes with a subtle sweetness.

Malt: Medium
Colour: Light
Hops: Less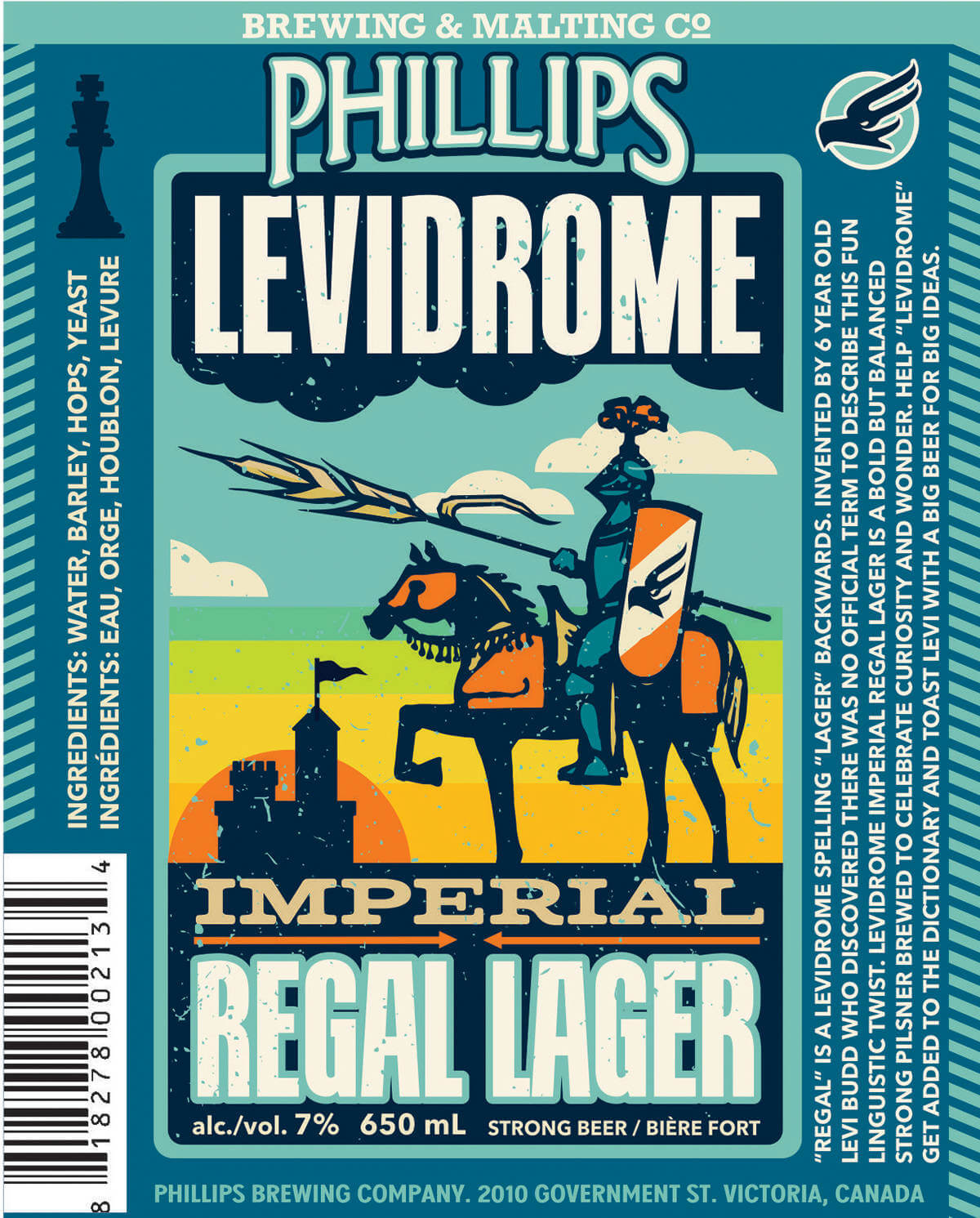 Here is a close-up of the label for the beer. On the label it states:
"Regal" is a levidrome spelling "Lager" backwards. Invented by 6 year old Levi Budd who discovered there was no official term to describe this fun linguistic twist. Levidrome Imperial Regal Lager is a bold but balanced strong pilsner brewed to celebrate curiosity and wonder. Help "Levidrome" get added to the dictionary and toast Levi with a big beer for big ideas.
As a side note, there have been at least 2 other breweries who brewed their levidrome-themed beers in the US and Sweden.
---